Imi place toamna. Imi place parca mai mult ca celelalte anotimpuri. Poate te intrebi ce imi place la ea.
Imi place ca e moody. Azi ploua, maine e soare. Parca ma indeamna si pe mine sa fiu moody. Sunt
zile in care adopt un look monocrom (all white, all black, all nude, s.a) sau sunt zile in care scot
culoriile vii la soare (un rosu aprins, un verde smarald, s.a) si sunt zile, precum cea din imagini, in
care culorile toamnei troneaza. Imi place asta. Imi plac si culorile toamnei. Sunt calde. Sunt blande.
Stiai ca in fiecare an Pantone (autontitulat: autoritatea globala a culorii) alege, mai mult sau mai
putin aleator, culoarea anului? In caz ca nu stiai acest fapt, sunt sigura ca stiai ca nuanta anului 2015
poarta numele de
marsala
. Cautam de mult piesa vestimentara demna de culoarea aceasta
controversata si am stiut mereu ca ma pot baza pe kurtmann in gasirea ei. Astfel culoarea
rosie- pamantie imi completeaza garderoba printr-o pereche superba de culottes via kurtmann.ro.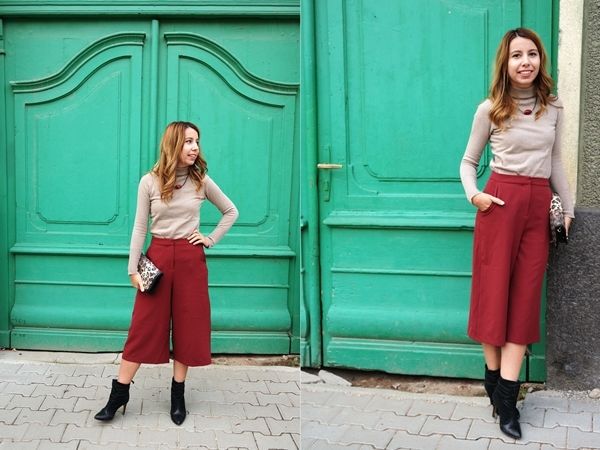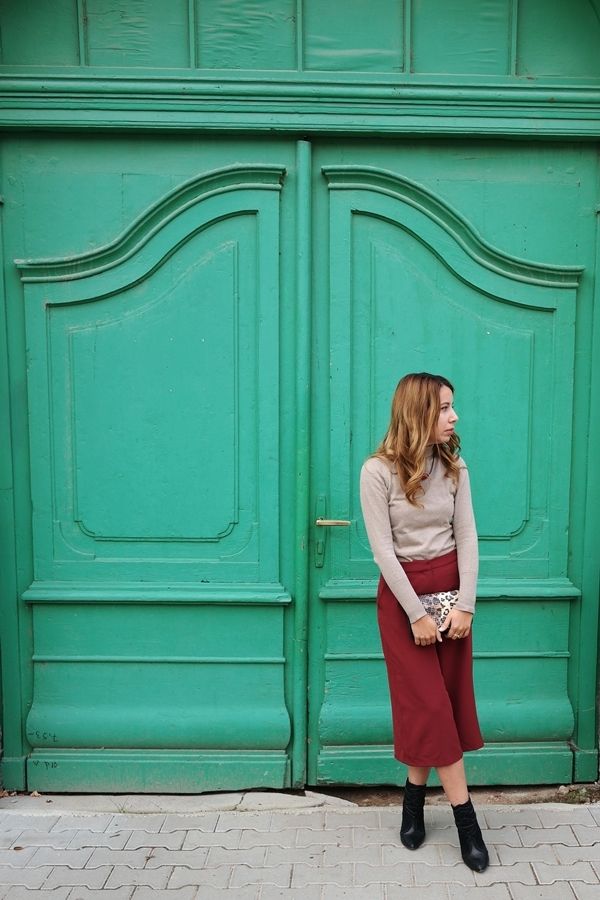 Helanca Zara / Fusta-pantaloni 3/4 Bershka via kurtmann.ro
Botine, Poseta Bershka / Colier - sticla de Murano Millefiori
"Marsala is a subtly seductive shade, one that draws us in to its embracing warmth."
Leatrice Eiseman